Headteacher Academic and Pastoral
---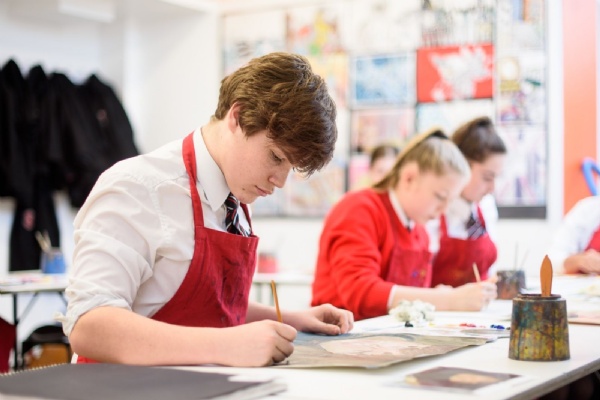 The Sylvia Young Theatre School, a centre of excellence in the performing arts with high academic standards, wishes to appoint a new full time headteacher from September 2023.
The newly appointed Headteacher will report to and work closely with the Principal and Directors, working closely with the academic staff, parents and students of the full time school.
We are a renowned family school in central London with approximately 210 students ranging in age from 10 to 16 years. Our academic programme takes place on the first three days of the week and our vocational training is on Thursdays and Friday. The vocational curriculum is managed by the vocational department.
The Headteacher and Deputy Head are part of the school management team, which also includes four of the school directors all of whom are actively involved with, and responsible for, the day to day running of the whole SYTS organisation.
The academic staff work as a mutually supportive team taking responsibility for their own classes, and sharing responsibility for their subject area with other teachers of the same subject. All academic staff are managed directly by the Headteacher.
The position would require managing the day to day running of the school; planning the academic curriculum to meet national standards; student attendance; student assessment and reporting; pastoral care and safeguarding; ensuring the health and safety of the students and staff; training, supporting and guiding staff; working with external bodies and advisors; overseeing school policies and maintaining the school ethos.

We are looking for a candidate who can contribute to the exceptional learning experience the school provides, the students' academic education, health and wellbeing. The candidate should be professional, decisive, offer meticulous attention to detail, flexible and be prepared to take responsibility for the staff and students in their care.
Leadership skills are important as are the ability to work well with others and to work under pressure.
Excellent verbal and communication skills and management skills are key.
An interest in the performing arts is welcome but experience in this field is not a requirement.
Candidates must have senior management experience with the appropriate academic qualifications.

Salary commensurate with experience.

The school is an equal opportunities employer and is committed to safeguarding children. Safer recruitment vetting checks, including an Enhanced DBS check, will be undertaken.